Medically Retired - March 29, 2016
~ ~ ~ ~ ~ + ~ ~ ~ ~ ~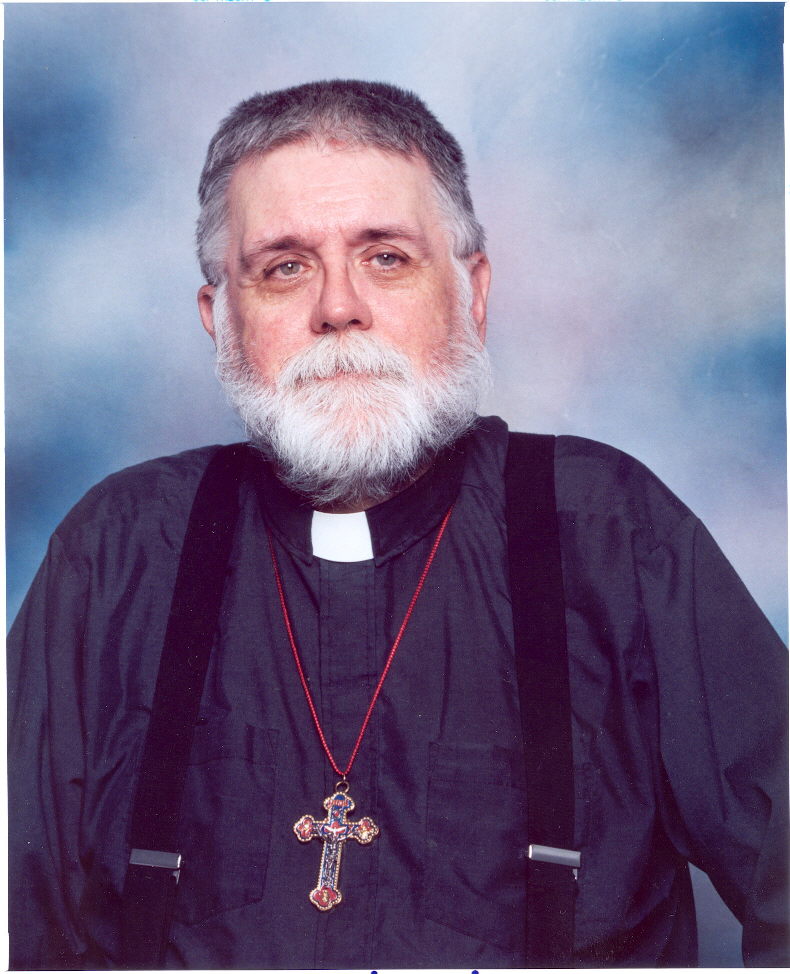 Archbishop Victor, Ph.D
First Metropolitan of the Church [1997-2007]
PO Box 121, Sudan, Tx. 79371
theocacna@webtv.net
~ ~ ~ ~ ~ + ~ ~ ~ ~ ~
Former Synod Members
Dec. 2009
The following 5 left because they refused to follow the local canons, the Sacred and Divine canons (Rudder) and the Constitution of the Church as written by the Synod that Chartered this Church. The canons state a bishop should know the canons.
The Local canon, like that of the OCA requires a mandate by the Holy Synod for All ordinations. This canon was intentionally violated.
Abp. Dominic violated the Sacred and Divine canons (c55 of the 85c) and did insult the Patriarch. The Rudder states in such an instance the individual should be deposed. We have not acted in this matter since their actions show they are not truely orthodox. He also attempted to undermine the authority of the Patriarch and makes statements in an attempt to discredit others.
The Patriarch suggested if they could not obey the canons that they may wish to leave and was advised they would not leave. A few days later they sent a message that their had been a vote to leave this Canonically established Church. GeoMichael sent in his resignation by email. Metr. Leland also by email stated he was gone and would be using a name similar to ours. All left without letters because they refused to obey a local canon, the Sacred and Divine canons and the Church constitution. All other claims are just made to make their exit appear to be "orthodox". It was also stated when advised the OCA has a similar local canon that the OCA is not "orthodox".
We view their leaving as the will of God.
We wish to state that by leaving as they have done they have no authority to act in Our name and that any ordinations they did in violation of the canons were neither valid or regular. Secret ordinations are not acceptable to us.
Abp. Leland
Abp. Dominic
Bp. Abbot GeoMichael
Bp. Joseph
Bp. Augustine
- - - - - + - - - - -
Abp. John Carroll, United Kingdom
Bp. John Cassian, Columbus, Ohio (deposed)
Bp-Abbot Cyril, Reposed
Bp. Joseph
Abp. George Paul - Reposed
Bp. Ignatus C. - Reposed
Bp. L. Falance, AZ - Reposed
Bp. Cyril W. - Reposed
Abp. Aftimios Ofiesh - Reposed 1966
Bp. Ignatius Nichols
Left Church in 1934, Reposed as protestant pastor 1947
Bp. Sophronius Beshara
Resposed in 1940, remains moved from NY Mt Olive cemetery and reburied by Antiocians at Antiochian Village next to St. Raphael.
Bp. Joseph (Zuk),
left in 1933 to work with Ukrainians, reposed 1934